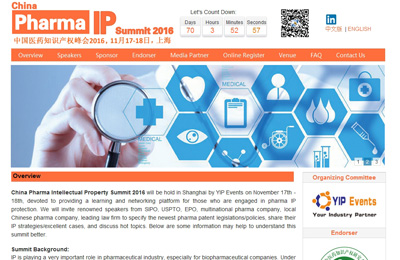 案例名称:中国医药知识产权峰会
访问网址:http://www.yipevents.com/cpips2016/english/

案例介绍:
Industry Overview:
The bio-pharmaceutical industry in China is undergoing a very rapid growth. According to statistics, the bio- pharmaceutical industry achieved revenue growth-13.95% and profit growth-11.82% in 2014 and the market capacity will be expected to reach $100 billion in 2015. In the next 5-10 years, it will remain growing at the rate of 12%-20%, which attracts many multinational bio-pharmaceutical companies into China and creates lots of investment opportunities.

Policies:
The government is also making significant long-term investments in R&D and the field of life sciences is one of the China's seven strategic pillars of growth. With the a series of laws, regulation and reforms coming out, such as newly revised Drug Registration Regulation (2014), recently issued the Technical Guideline for Development and Evaluation of Biosimilars (interim) (2015), the bio-pharmaceutical industry in China will be more standardized and flourishing in the future.

Challenges:
But there are still challenges for all market players. Multinational bio-pharmaceutical companies are adapting China regulation and laws, looking for local companies, scientific research institutions and other partners to accelerate new drugs development to serve Chinese patients better; for local pharma companies, they are facing inadequate investment in R&D, shortage of innovation drugs, the technologies and equipment are not as advanced as that in developed countries... Additionally, there is lack of a perfect scientific system about new drug registration, evaluation, approval, market access..., which also restricts the development of biopharmaceutical industry.

Our Goals:
Based on this, China Bio-Pharma Executives Summit 2015 will be launched by YIP Events on 19-20 Nov. in Shanghai. We are devoted to offering a communication platform for all market players, specifying related drug regulation laws and reforms, and expect it will be helpful to form a more standardized market and serve Chinese patients better. Meanwhile, we will help participants to recognize the next wave of opportunities and challenges in China, and then adapt their strategies in this transformation era to have a growing business in the future. More than 250 industry executives from government, biopharma company, biotech company, CRO/CMO, scientific research institutions and other market players will attend. During the event, pre-schedule one-to-one meeting is available.

We are looking forward to your participation!

上一个案例: 久博生物工程
下一个案例: 诗灵菲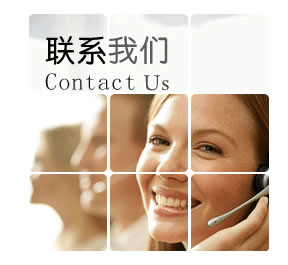 细节决定成败,我们一直在超越自己!
电 话:13701670443
服务热线:13062636059
邮 箱:241732974@qq.com
网 址:www.bangnie.com
地 址:上海市静安区共和新路4718弄10号楼217室