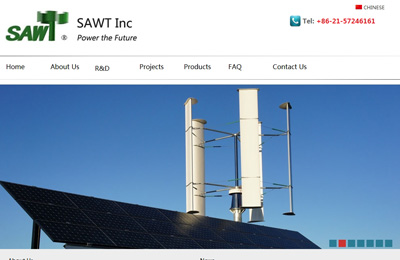 案例名称:麟风风能科技
访问网址:www.sawt.com.cn

案例介绍:
We are state of the Art Wind Technologies (SAWT), a global leader in the research, design and manufacturing of vertical axis wind turbines. We have revolutionized the design and performance of Vertical Axis Wind turbines making our 4th generation products highly efficient and extremely reliable. We are headquartered in the USA, our R&D center and manufacturing is in China, and are privately owned by shareholders from a number of countries.
Since 2005 we have been dedicated to the development and supply of vertical axis wind turbines. With our strong and comprehensive technology and engineering design resources, we have developed the most extensive product line in the industry ranging from 10W, through 300W, 1KW, 3KW, 5KW, 10KW to 60KW. All our products use leading edge patented technology protected globally.
Through our dealer network, over 3,000 vertical wind turbines have been successfully installed in 59 countries around the world including Germany, Italy, Austria, UK, USA, Russia, Spain, China, Australia and UAE. Our products provide power in a wide variety of commercial and domestic settings including commercial centers, telecommunication towers, government buildings, factories, schools, ski resorts, houses, farms, mines, and a research station located in Antarctica.
Our research team consists of very experienced specialists in the areas of system design, aerodynamics, CFD, structure and material, electrical control design, generator design, mechanical design and motion control. We are continuously investing in improving the performance of our products and our 4th generation products are the most advanced vertical wind turbines on the market.
Our 4th generation products are superior in three aspects:
- Higher system efficiency comparable to large horizontal turbines, especially at low wind speed (2-6m/s);
- Over-speed regulation by pitch angle control;
- Automatic mechanical and hydraulic braking.
Our philosophy is to use state of the art technology to design and build excellent products for our customers, combined with great service and support to our dealers and distributors around the world - before, during and after sales.

上一个案例: 复旦大学技术转移中心
下一个案例: 上海百傲科技股份有限公司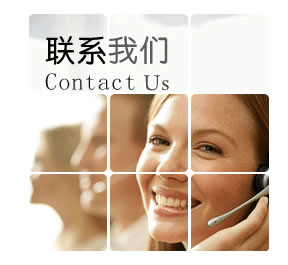 细节决定成败,我们一直在超越自己!
电 话:13701670443
服务热线:13062636059
邮 箱:241732974@qq.com
网 址:www.bangnie.com
地 址:上海市静安区共和新路4718弄10号楼217室